DEAN BIRKS PERSONAL REAL ESTATE CORPORATION - PROFESSIONAL FULL-TIME REALTOR® #StressLessRealEstate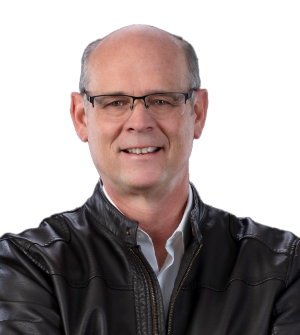 Dean has lived in Prince George since 1976 which has been a great environment with all the amenities of a large
city but a small-town feel. Married for 36 years, Elvie and Dean have two great kids. Prince George has given Dean the opportunity to start, own and manage companies over the years which have provided Dean with many business and personal relationships that have benefited both himself and his clients in the Prince George Real Estate market. Dean also prides himself on the fact that he uses the latest technology to help his clients reduce the stresses that may be associated with both the buying and or selling process.
Because Dean's valued clients have placed their trust in him to solve their Real Estate requirements he has been an MLS® award recipient many years since being licensed in 1991. In addition, Dean was ranked:
Consistant Office Producing REALTOR® (2007 thru to 2022) at Royal LePage Aspire Realty.
Royal LePage Canada, EXECUTIVE Circle Award recipient 2022
Royal LePage Canada, RED Diamond Award recipient 2018, 2019 & 2021.
Royal LePage Canada, DIAMOND Award recipient (2007, 08, 09, 10, 11, 12, 13, 14, 15, 16, 17, 20).
Royal LePage Canada, The Award of EXCELLENCE - Lifetime Member (2011, 12, 13, 14, 15, 16, 17, 18, 19, 20, 21, 22).

Dean continues to strive to meet the high expectations of his many friends, clients, and associates and thank you in advance for your referred business. Dean looks forward to helping you reach your Real Estate goals and will be happy to answer any questions or concerns you may have.
Specializing in the Prince George Real Estate market and relocation services:
CN Rail Relocation Specialist
RCMP Relocation Specialist
Corporate Relocation Specialist
Northern Health Relocation Specialist
UNBC Relocation Specialist
1st Time Buyer & Experienced Buyer Representation
Recreational Property
Selling of Homes, Land, Condos
Investment. Multi Family
Absentee Owner Sales


WHY DEAN BIRKS WORKS UNDER THE ROYAL LEPAGE BANNER?
Well... It all comes down to professionalism, integrity & transparency without gimmicks such as telling you one low fee at listing and changing that fee when you get an offer or having a multi-level marketing scheme that promises the world or listing your home but not attempting to show and sell your home, etc, etc, the list goes on.
Royal Lepage provides a solid foundation for both Dean and his many clients to facilitate arguably the most expensive transaction of your life and that's selling or buying your home. There are many business models out there but none are as consistent as the combined Dean Birks & Royal Lepage business model. It is free to discuss real estate without obligation. Contact Dean to discuss your real estate needs.
Enjoy the video below and here is a link to Royal Lepage - Canada's Real Estate Company history.